Rafael Nadal returns the ball to Stefanos Tsitsipas during the finals at the Rogers Cup on Sunday August 12, 2018 in Toronto, Ont.
Dylan Grisell, 20, leaps off the 10 metre platform during Dive Ontario's demonstration and free lessons at Summerville Pool on August 13, 2015.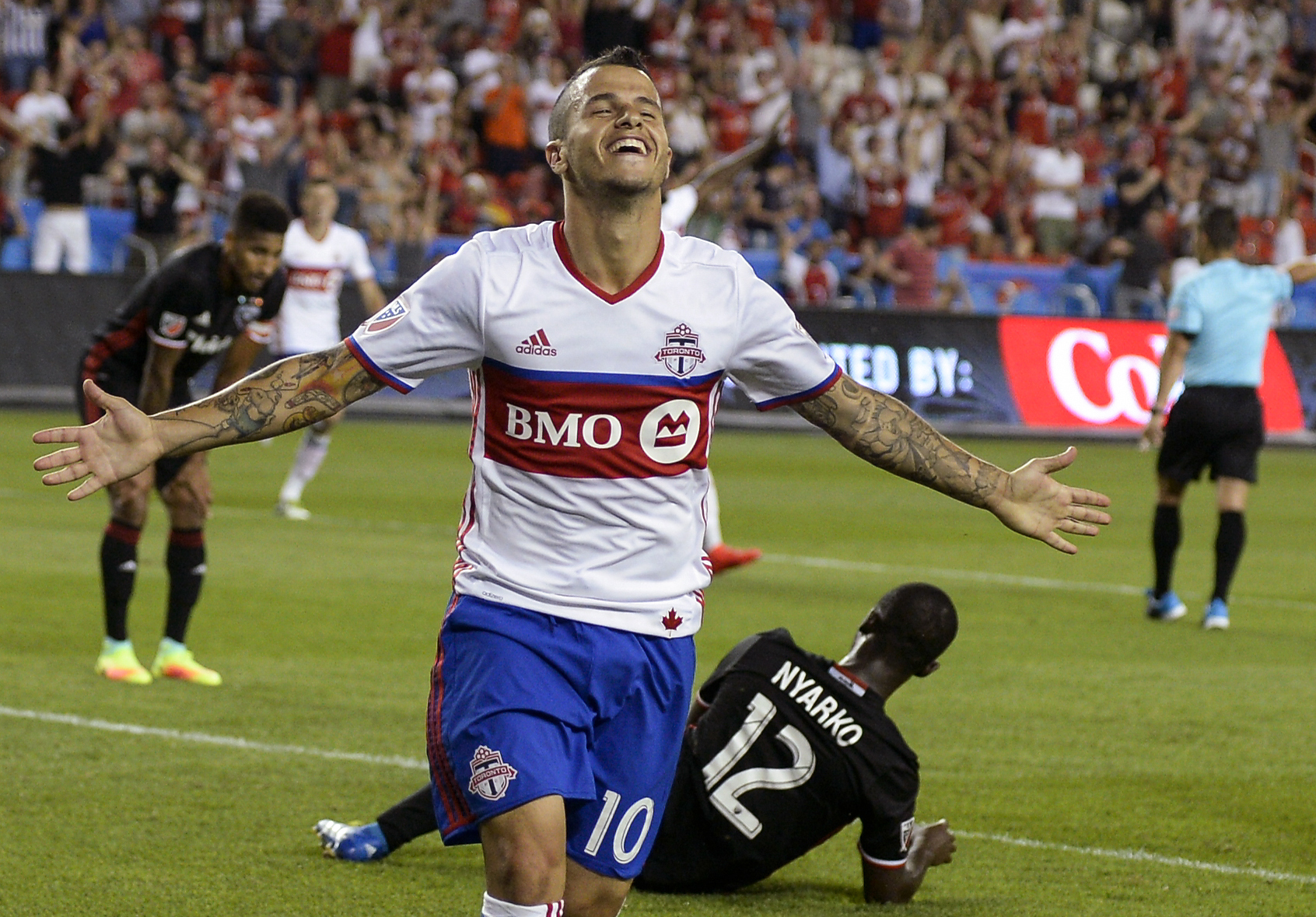 Toronto FC forward Sebastian Giovinco celebrates his hayrick at the end of the second half against D.C. United at BMO Field on July 23, 2016. Toronto FC won 4-1.
Toronto Argonauts defensive back Jalil Carter tackles Saskatchewan Roughriders wide receiver Eron Riley during the Argos home opening at the Rogers Centre. The Argos trampled the Roughriders 48-15.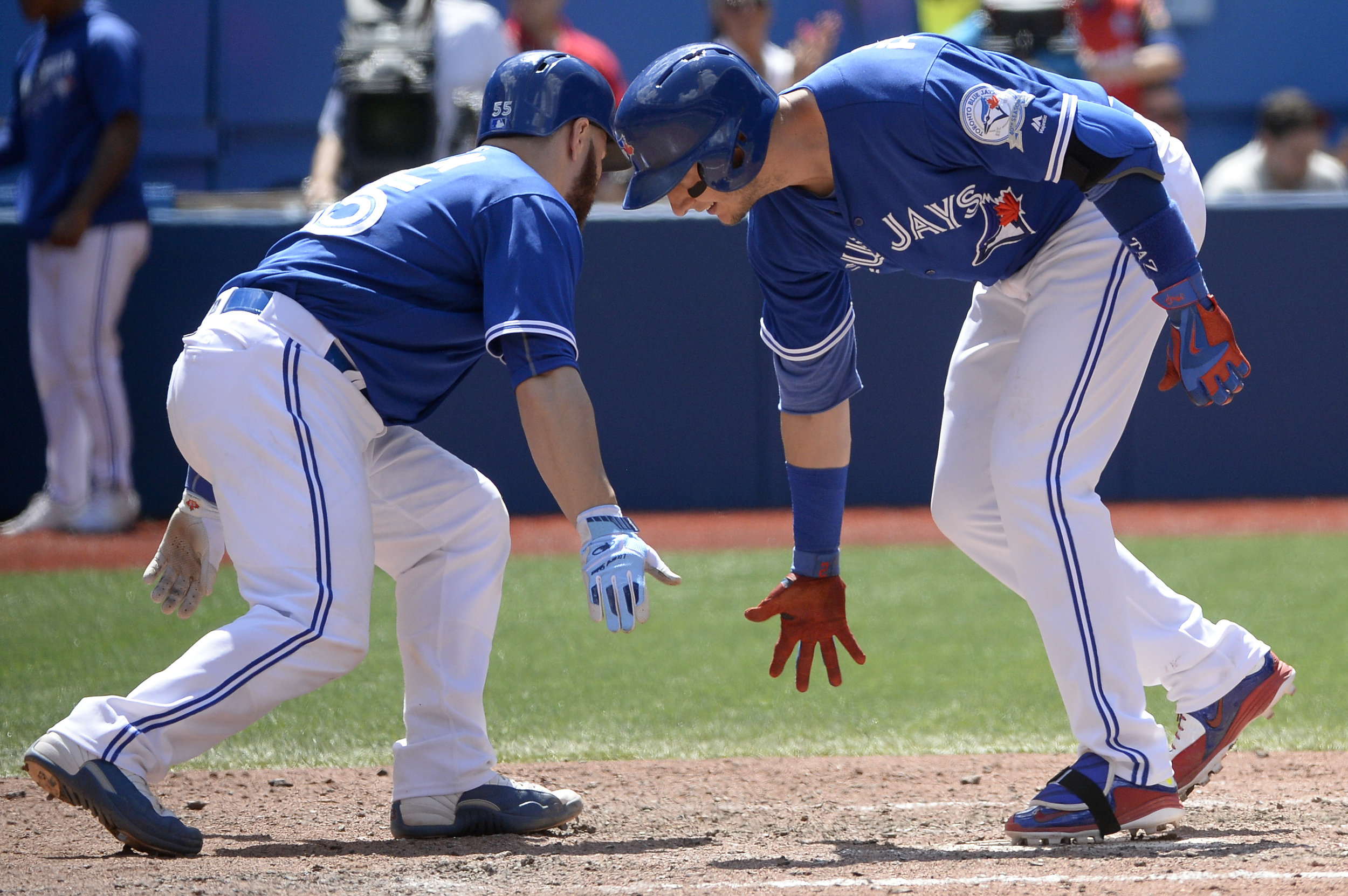 Toronto Blue Jays Russell Martin (left) and Troy Tulowitzki celebrate along the third base line after Tulowitzki hit a home run in the bottom of the sixth inning. The Jays took on the Cleveland Indians at the Rogers Centre on July 3, 2016. Jays won 17-1.
Edmonton Eskimos slotback Kendial Lawrence gets tackled by a Toronto Argonauts player during a game at Rogers Centre on October 4, 2014. The Argos came out on top with a 33-32 victory.
Taylor Blair, 14, performs a bri flip at the skate park in Springbank Park in London, Ont. on Friday April 3, 2015. Warm weather and a holiday brought lots of kids out to the park to ride.
Etobicoke Eagles' Andre Atkinson gets his hand caught in the cage of a Brampton Bulldogs playing during a game at Father Henry Carr Catholic Secondary School on Sunday afternoon. The Eagles beat the Bulldogs 26-21 after a last minute touchdown in the fourth quarter.
East York Bulldogs Michael Philip attempts to tag out Etobicoke Rangers Nicky as he steals second base during a game on Sunday afternoon at Stan Wadlow Park.
Belleville Bulls forward Remi Elie blasts a shot during first period play against the Ottawa 67s at Yardmen Arena in Belleville, Ont. on December 3, 2014. Bulls beat the 67s 5-4.